–Dutch —
We zijn verheugd te mogen aankondigen dat we gevraagd zijn op te treden in KEULEN, Duitsland 25 Juni 2016 op de vijfde 10:15 Depeche Mode-The Cure-The Smiths party aldaar.
Dit zal doorgaan in Club Blue Shell.
De foto's en reacties van vorige parties aldaar beloven alvast een heerlijke avond.
facebookevent: https://www.facebook.com/events/483986061806137/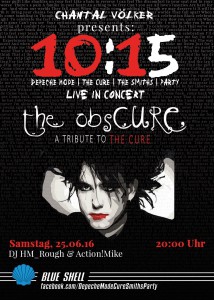 –English –
Happy to announce that we are asked to perform in Cologne, Germany 25th June 2016 on the 5th 10:15 Depeche Mode – The Cure – The Smiths Party.
The event takes place at Club Blue Shell.
Looking at photographs of the club and previous parties this is promising to become quite some experience.
facebookevent: https://www.facebook.com/events/483986061806137/